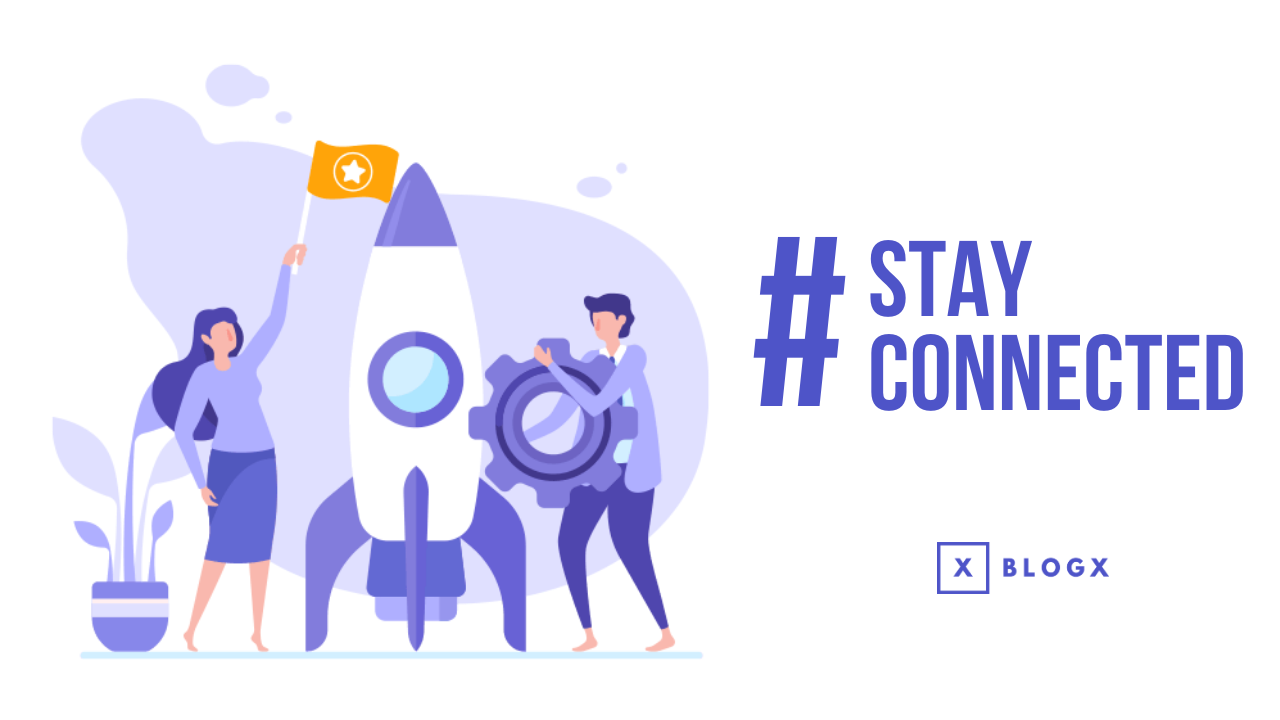 Remote work has been on the upswing, and it's likely to become new normal. Companies are rapidly re-tooling their software and services to empower remote workers to stay productive.
As you move your tech stack to the cloud, we've rounded up the best tools to make remote work possible. Advances in cloud phone systems make it possible for every employee to stay connected regardless of where they are located.
If remote work hasn't yet redefined businesses and careers, it will soon.
We scoured the web for the best tools and technologies to empower your team to work anywhere. We've organized the list into five categories, so you browse them quickly.
Communication
Collaboration
Project Management
Productivity
Security
Working at home sounds easy and convenient, but it has its own set of challenges. Yes, you can control your workflow, set your schedule, or work in any room. Remote working isn't all about flexibility and freedom, it is also about discipline, focus, and productivity.
Remote workers are tempted with many distractions, from video games and Netflix to junk food and pets. Internet connectivity might be less than ideal compared to the one at the office while keeping in touch with your team members might not be as easy as being near them in person.
Depending on your business or team structure, here are our top picks for tools to supercharge your work-at-home performance.

Communication
G Suite
This cloud-based suite of apps from Google is the Swiss Army Knife of modern computing. For a bargain price, Google loads nearly everything you need in a nifty package. With more than 60 apps in the bundle, the suite includes Google Drive, Gmail, Hangouts, Calendar, Google Docs, Sheets, and Slides.
Office 365
As a leader of the office productivity place, Office 365 represents the latest iteration of Microsoft's venerable productivity suite. Like its rival product from Google, this suite is packed with powerful tools for communication, document creation, and team collaboration. Among the tools included in the suite are Outlook, Teams, Yammer, SharePoint, Word, Excel, and PowerPoint.
Zoom
Among the more popular platforms for corporate online meetings and video conferencing, Zoom brought its parent company to unicorn status in 2017. Used exclusively for video meetings, Zoom is also a popular tool for creating and delivering webinars.
Skype
Skype lets you use instant messaging, voice calls, and video calls on virtually any device. While Skype also offers a commercial product offering paid bundles for enterprises, it's intended for personal use. It's a good backup video app to have on standby.
Vidyard
Engagement and experience are crucial to your business. So if real-time chat with colleagues doesn't work for you, then impress everyone with crisp, compelling, and on-point video. Vidyard is a video platform that allows team members to easily create and share short videos for a narrow audience.
Loom
A picture paints a thousand words. So why send an email when you can send a video message? Offering a basic version for free, Loom is an efficient tool for creating and editing quick video messages. It works on any device so you can use your smartphone to compose and transmit urgent, important, funny, or otherwise trivial video messages.

Collaboration
Slack
Originally built as an instant messaging platform, Slack evolved into a powerful collaboration tool favored by professionals, startups, and enterprises. Slack's main draw is arguably its integrability with a host of third-party apps and services.
Dropbox
Dropbox started out as a simple file hosting service. Over the years, it has become a popular cloud-based solution for backing up files. Use Dropbox to ensure that all your documents that are stored in different devices are always up-to-date.
Collaborate App (Crystal)
This platform supercharges virtual meetings and events by enabling every networked participant to actively share feedback and solutions in tandem with other attendees. By gathering the collective insight of the entire team in an inclusive and interactive way, the Collaborate App helps accelerate processes and drive innovation.
CloudApp
The ability to capture anything on your screen and share it in an instant will enhance collaboration and accelerate workflows. That's the premise behind CloudApp, a handy tool that enables screen sharing and allows you to record videos and GIFs from any device. CloudApp also automatically uploads files to the cloud and allows you to instantly share them with your team.
Lucidchart
Getting your team on the same page can be as easy as visualizing your processes. When your team sees what you mean, clarity emerges, and action becomes imminent. LucidChart is a web-based visual communication solution for enhanced collaboration across your remote team.
Huddle
Huddle helps your team work together on projects by keeping all your files and documents in order. Well-suited for remote collaboration, this solution works with all your computing devices. Huddle has robust security and version control features.
Workfront
Need to track your work and collaborate with your peers on the go? This platform brings all the things you need to get work done anywhere, and on any device. Workfront is used by small companies and large enterprises to share ideas, create content, execute campaigns, and achieve goals.
Guru
Knowledge is power. But with Guru, knowledge translates into amazing business outcomes. Use Guru to capture live info, transform it into actionable insight, and keep it ready when you need it. Built as a knowledge management solution with robust features, Guru runs on a freemium model.
Project Management
Asana
This project management tool helps remote teams organize, track, and manage tasks. Asana's to-do listing feature makes it easier to set goals and to break down projects into smaller, more manageable tasks. Meanwhile, its task assignment capabilities ensure that things get done by the right person at the right time.
Trello
Used by distributed teams of any size, Trello visualizes a project to make it easier to plan and complete its constituent tasks. Projects are presented in a simple Kanban board to show which tasks need to be done at the moment. Trello has an integrated calendar and team chat features. It has mobile apps for Android and iOS.
Basecamp
Basecamp is best for companies who manage a series of projects with clients and stakeholders. This tool helps businesses manage projects better by setting schedules, assigning tasks, and tracking progress.
Airtable
Designed for both teams and individuals, Airtable is cloud-based collaboration software for managing workflows and projects. This tool is designed as a cross between a full-fledged spreadsheet and a database. It displays your data in any form that you like: calendar, kanban, grid, gallery, or form.
Wrike
Remote teams engaged in creative projects find Wrike awesome, but any company, regardless of size and line of business, can use it to manage projects better. Wrike is a cloud-based app that gives full control and visibility over tasks, schedules, and workflows. Use this tool to streamline your process and enhance collaboration.
Notion
If using too many tools upset you, tame the chaos with Notion, the all-in-one workspace. Great for both remote teams and individuals, Notion lets you take notes, run a knowledge base, and track projects. This tool is a lightweight solution that can take the place of conventional CRMs.
Aha!
Because projects have a start and an end state, a roadmap can help you reach your goals faster. Aha! is the roadmap software you need. This tool helps you capture ideas, prioritize tasks, manage schedules, and visualize the winning roadmap that will take you from start to finish.
Microsoft To Do
Formerly Wunderlist, the new task management product from Microsoft, offers many features for remote employees to blaze through their tasks. It offers novel task sharing, a daily focus to help people plan their days out better.
InVision
This platform suits the workflows of web design and mobile app development teams. Get full visibility and control of the design process: from prototyping and versioning to client feedback and asset management. Using a single tool, transform static storyboards into interactive versions, then present working prototypes to gather client feedback.
Microsoft Project
This decades-old software from Microsoft still packs some punch. Having set the standard over the years, Project integrates well with Office 365. This full-featured tool delivers the most value for enterprises that use Microsoft-centric products.
Productivity
Evernote
Everyone needs to take notes, especially remote employees who need to perform tasks or finish a project. Evernote is everyone's go-to app for capturing ideas, taking screenshots, making checklists, saving webpages, and tracking tasks. The company offers a free version as well as extensions for Chrome and other browsers.
ToDoist
For anyone fixated on productivity, this app makes it easy to plan schedules and prioritize important tasks. With a wide range of features and capabilities, ToDoist organizes nearly anything you can think of. This handy tool offers benefits to both individuals and distributed teams.
Outreach
Built for sales teams, Outreach helps drive productivity by freeing team members to focus only on tasks that move the needle. Using data, AI, and machine learning, Outreach automates tedious tasks, streamlines workflows, and accelerates the sales cycle. These give salespeople more time to engage prospects.
HubSpot
HubSpot provides a full stack of solutions for customer-facing teams, whether in the office or at home. These solutions include HubSpot CRM, Marketing Hub for lead generation, Sales Hub for scheduling meetings and tracking emails, and Service Hub for nurturing relationships and driving customer happiness.
Figma
Creative teams use Figma to manage the development of web or app designs from start to finish. Figma enables teams to work remotely together in creating, prototyping, testing, and delivering crisp designs. Use Figma to drive your team's conceptualization process and to enhance the way they collaborate, wherever they are in the world.
Deputy
Deputy is an employee scheduling software to grapple time tracking for your team, even if they are remote. The time management app offers a suite of tools to manage employee shifts and duties. It empowers employers to manage their workforce and avoid costly conflicts.
Ambition
Ambition is a critical tool for tracking productivity and performance among your revenue-driving teams in sales, marketing, and support. Built for remote teams, Ambition lets managers visualize progress to goals, daily activity, and coaching notes for each employee in real-time. Use Ambition in tandem with other tools like Salesforce, Slack, and Outreach to make working from home more meaningful and transparent for your teams.
GitHub
GitHub simplifies software development for engineers, developers, and remote teams around the world. Millions of individuals and teams host, review, and manage their code on the open-source platform. In addition to hosting source codes, GitHub provides access and version control as well as collaboration features such as wikis, testing, bug tracker, feature requests, and task management.
Mixmax
Mixmax extends the capabilities of email and improves your productivity. Use Mixmax to schedule meetings, conduct surveys, and drive customer response. Mixmax also enables you to automate your workflow and sync your email with other tools you love.
Momentum
Momentum encourages users to develop and keep positive habits that bring out their best efforts at work. Use Momentum to stay motivated and focused on achieving goals every time you open your browser.
Security
Okta
Secure all your digital assets from the ground up. Okta provides a full-featured access management platform for organizations and is considered a one-stop solution for enterprise security. Okta protects your employees and contractors using methods such as single sign-on and universal directory.
LastPass
You can protect your passwords and strengthen security without making things too complicated. LastPass simplifies your digital lifestyle — from the storage of sensitive records to online shopping. Use LastPass to generate strong passwords and to remember all of them across every device.
1Password
Almost everyone has multiple passwords for multiple apps, network logins, and financial transactions. Managing security credentials is essential to maintaining business continuity. Its business-friendly features make it a must for any modern company.
LogMeIn
For many IT administrators, LogMeIn sets the standard for remote computing. Use LogMeIn to securely grant full remote access to administrators, customer service staff, freelancers, and contractors who work from home. It's secure and offers nifty tools for supporting employees remotely.
TeamViewer
TeamViewer provides secure remote access for remote supporters. Offering services to both individuals and organizations, TeamViewer makes it easy to control computers over the internet. Keep your software updated and train your staff to spot scams, so they don't fall victim to a hack.
Amazon Web Services (AWS)
The kingpin of cloud platforms and hosting services AWS, has been leading the industry since 2006. Your business can store all its documents with practically infinite storage on Amazon S3, move on-premises servers to a private cloud on Amazon EC2. One drawback is that you will need a qualified IT engineer to install, secure, and manage your private cloud.
Sophos
Secure your remote workforce from ongoing digital threats with complete antivirus and system-level protection from Sophos. By tightening device access with automated and custom rules, you can maximize productivity. This business-grade endpoint protection is affordable and works for your team no matter if they work at home or in the office. Administrators can also restrict file sharing with hardened IO access (like USB drives).
TrendMicro
TrendMicro is another venerable giant in data protection and IT security. Used by half a million companies worldwide, TrendMicro serves nearly all industries and provides purpose-built solutions for data center protection, email security, threat detection and prevention, ransomware, and cloud security.
If your company is looking to start a digital transformation process, don't hesitate to contact our team with specialists and professionals who can advise you according to your needs.