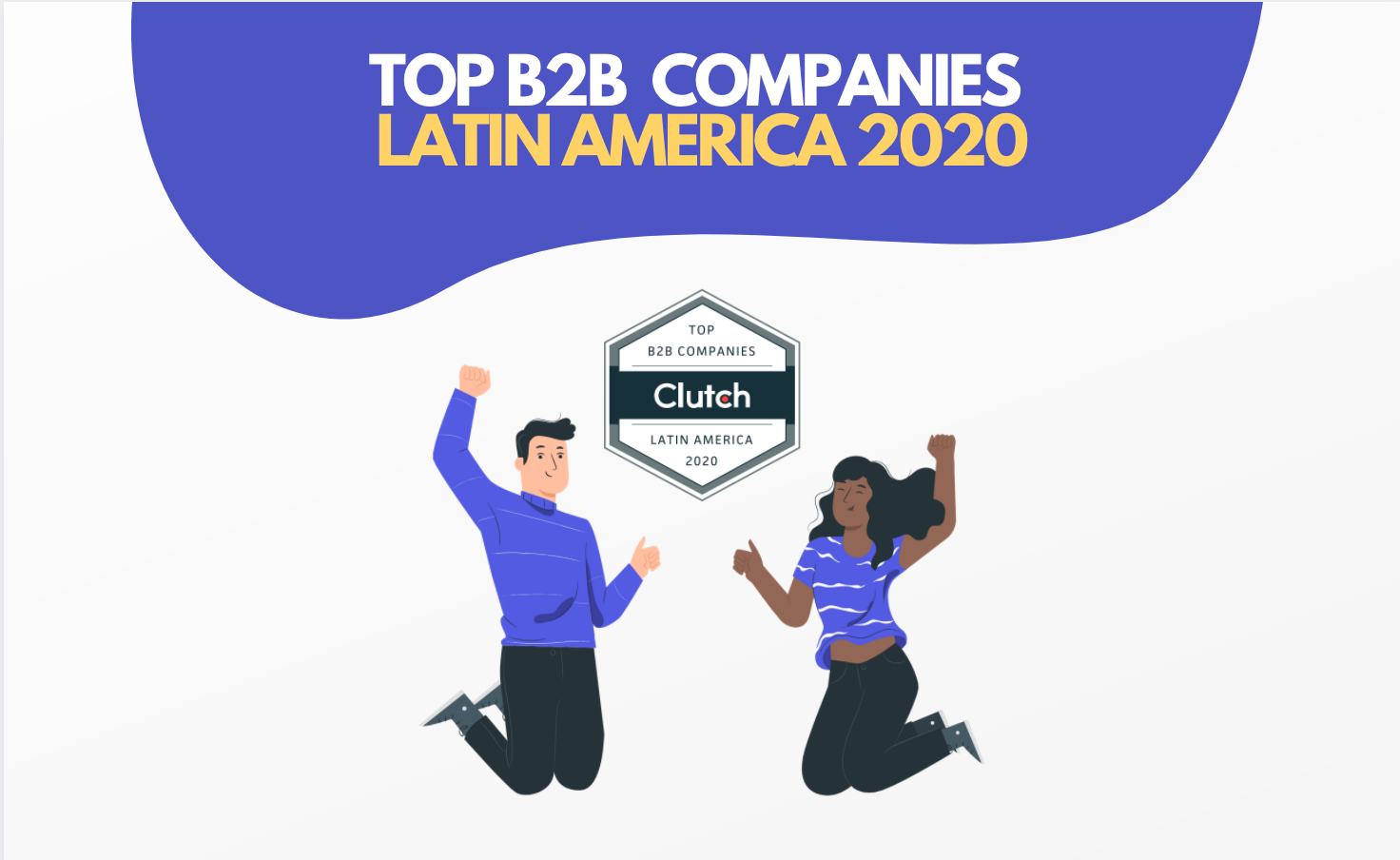 At Moovx, we combine talent and passion to produce quality results. We are agile, innovative, and enthusiastic in the development of software and digital solutions.
Every year, Clutch announces their Leader Awards, the top-performing companies according to location and service line. This year, Clutch has named Moovx a top B2B company in Uruguay for 2020!
Clutch is a B2B market research firm based in Washington, DC. Their team of independent analysts conducts interviews with the former clients of service providers. This direct feedback ensures that all reviews on Clutch are accurate, transparent, and verified.
"It's a satisfaction for our entire team to receive this award for the second consecutive year and particularly in the middle of this COVID-19 crisis. We hope to continue making solutions to our clients and partners in their projects and objectives." – Juan Baez, COO & Co-Founder
We are thankful for each and every one of our amazing clients, especially those who took the time to leave us a review on Clutch.co! Here's what they had to say about working with us.
"They exceeded our expectations by providing an engine for a platform that wasn't even requested by us. We've received great feedback from our customers. Moovx made us look good to our clients." – CEO, Web Dev & Design Company
Both this award and our 4.8-star rating on Clutch are thanks to all of you!

To learn more about what it's like to work with us, read our reviews on our Clutch profile. Ready to get started on your next project? Contact us.